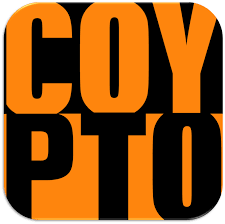 Welcome to the Coy PTO Website!
Here, you can keep up with PTO activities and see how you can help. Be sure to check out our Calendar for important dates & times.
Our PTO Philosophy
Coy's PTO is composed of caring parents, guardians, teachers, administrators, and students who take an active interest in the success of our school. Beyond the traditional purposes of providing financial and volunteer support to Coy, our PTO seeks to bring together and build our school community with wholesome, helpful, fun activities for all. PTO members strive to be forward thinking, and are open to new ideas and suggestions.
2020 - 2021 Coy PTO Board Members
2020 - 2021 Coy PTO Chairs & Committees
Teacher Assistant Coordinator: Jenny Besecker

Fall Dance Chair: AVAILABLE


Spring Dance Chair: AVAILABLE


Spirit Wear: Joan Kelly


Kiosk: AVAILABLE


Box Tops: Hilda Shirley

Teacher Appreciation: AVAILABLE


8th Grade HeadlineSend Off Committee: AVAILABLE
Student Dances – Every fall and spring, the PTO organizes a dance for all grades. The dances are held during the evening from 6:30-7pm. The dances have a theme, such as Monster Mash or Glow Dance. Tickets are between $5 and $8. We use a professional DJ and refreshments are served.
8th Grade Farewell – Every May, the PTO hosts a fun-filled farewell for our graduating 8th Graders. Students can enjoy a fun afternoon of activities on the last day of school.
Teacher Appreciation Week – The first week of May, the PTO honors our teachers with various surprises and goodies. Be on the look out for a Sign Up Genius link to help with donations. We have some hard working teachers here at Coy and this is the time to show them how much we appreciate them!
Fairs and Bees – CMS holds various science and social studies fairs throughout the year, as well as geography and spelling bees. The PTO supports them by providing volunteers.
Classroom Needs – When teachers need materials or items for their classrooms not provided by the school district, the PTO steps in to help.
Fundraisers
Book Fair – Each Fall and Spring, the IMC hosts a Scholastic Book Fair for the school library. This is a major fundraiser for the Coy IMC because it helps them purchase new books for our student readers. 100% of the proceeds go to the IMC.
Box Tops – The PTO collects Box Tops a few times during the school year. Classes with the most collected labels win a pizza party! This is an easy way for our school to earn money. Please clip away and send in all those cardboard treasures.
Teacher Snack Fund – The PTO supports a snack fund for our teachers & staff. We offer low cost snacks and drinks on site for their convenience.
Spirit Wear – The PTO holds periodic spirit wear sales to boost school spirit. Be sure to check out the Shop Now button on our Facebook page. It will lead you right to our online store!

Kroger Community Rewards – Parents can register their Kroger Plus Card to the Coy PTO using # 83198, so that every time they shop, CMS gets a small percentage. Stay tuned ways to participate in a drawings for fun prizes by showing us a receipt with CMS as your Community Rewards.
White Envelope Fundraiser – In an effort not to burden parents or students with multiple fundraisers, we ask for a simple cash/check donation. A donation of $20 per student or $40 per family is suggested, but any amount is appreciated. Collection envelopes are sent out at the beginning of the school year, but donations are accepted at any time. Please make checks payable to Coy PTO. Don't forget to ask if your company offers matching donations! Thank YOU!
Volunteer Opportunities
Teacher Assistants – This is an on-going need for our school. Requests are submitted by teachers and staff. Volunteers choose a morning or afternoon shift once a week (or every other week) to help. Tasks included grading papers, making copies, sorting class materials and various other administrative type tasks. All volunteers must have a signed confidentiality agreement form on file at the front desk.
Book Fair – Each year volunteers are needed to help with our book fairs. These are major fundraisers for the Coy IMC. Volunteers operate the registers, assist in book sales, and re-stock book fair items as needed.
School Photo Day – Volunteers are needed to assist the photographers. A request will be sent out via email and/or Facebook for volunteers.
Dances/Activities – Volunteers are needed to help decorate, chaperone, and serve drinks/food.
I Can Help Where Needed – If you are someone who would like to help the PTO where needed, please be sure to provide your email address on our PTO white envelope form (or send an email to the link below) so we can let you know when & where help is needed.
Board & Chair Positions – There are lots of jobs that help a PTO shine its best. Some of these jobs require a year long commitment and others are a one time deal. If you are looking for a bit more involvement in our school please look over our list of available positions and see if something strikes your fancy. These volunteer opportunities look great on a resume or as public service on a yearly performance report. We are fun and easy going bunch interested in bettering our school and supporting our students & teachers. We'd love to have you as a part of our team!
PTO Volunteer Position Descriptions
Exec Board: President - Leads the PTO by delegating tasks and responsibilities to board members and volunteers. Leads the monthly PTO meetings and are the official PTO representative for the school.
Exec Board: Vice President - Maintains order at PTO meetings and signs off on monthly financial reports.
Exec Board: Secretary - Takes minutes at the monthly PTO meetings and posts them to the Coy PTO website. Responsible for communicating with the members of the PTO via social media (i.e. Facebook).
Exec Board: Treasurer - Responsible for tracking all incoming and outgoing money to the PTO bank account, writing checks, depositing funds, and all other tasks related to PTO funds.
Exec Board: Fundraising Coordinator - Plans and executes various fundraising events throughout the year.
Exec Board: Volunteer Coordinator - Coordinates volunteers for events and fundraisers throughout the year.
Exec Board: Events Coordinator - Plans and leads several student & teacher centered events throughout the school year.
Exec Board: Historian - Maintains files of all PTO related information, photos, newspaper clippings, & event reports for future generations.
TA Coordinator - Coordinates Teacher Assistants through out the year by scheduling, training, & monitoring volunteers. Ensures teachers & volunteers have necessary supplies. Assists TAs as needed, particularly during busy times of the year (i.e. Geography Bee, End of Grading Periods, etc.).
Fall Dance Chair - Plan date, theme, & arrange entertainment (DJ, photo booth etc.). Work with Volunteer Coordinator to arrange volunteers & snack donations. Oversee decorations.
Spring Dance Chair - Plan date, theme, & arrange entertainment (DJ, photo booth etc.). Work with Volunteer Coordinator to arrange volunteers & snack donations. Oversee decorations.
Kiosk - Maintains volunteer schedule for kiosk. Trains new kiosk volunteers. Ensures items are restocked as needed. Collects & records Coy Pride Tickets. Hands over deposits to Treasurer as needed. Helps to man kiosk as needed.
Box Tops - Collect Box Tops twice a year from classrooms. Arrange pizza party for winning classes. Mail rewards for school credit by deadline (1 March & 1 November).
Teacher Appreciation - Arrange special treats through out the year. Oversees Teacher Appreciation Week.
8th Grade Send Off Committee - Plan & coordinate end of year celebration for outgoing 8th grade class. One committee person is selected as the Chair by the committee and serves as a single point of contact between the committee and the Events Coordinator.
Spirit Wear - Works with vendor to arrange desirable spirit wear items for purchase by the student body, staff, & parents. Coordinate the sale of spirit wear items during various school events (i.e. Open House in Aug & 6th Grade Registration in Feb).
If you have questions or wish to learn more about the PTO and what we do please contact:
Holly Olcott - coypto@gmail.com
If you would like to volunteer in any of the above activities or opportunities please contact:
Kim Pasene - coyptovolunteers@gmail.com
Thank you for supporting your PTO.
We can not do what we do without your help!!!