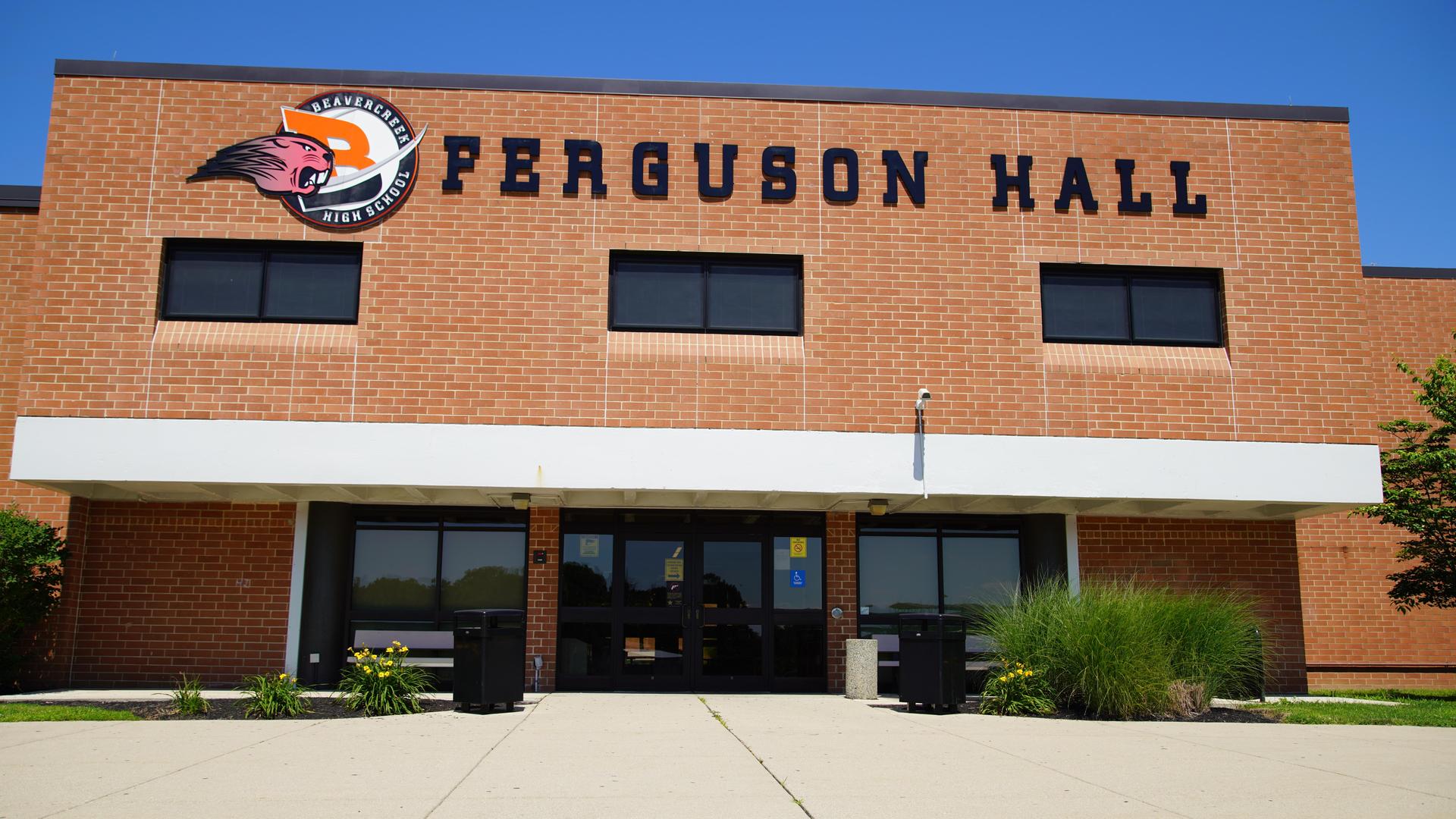 Ferguson Hall Freshman School
2680 Dayton-Xenia Road, Beavercreek, OH 45434
Phone: 937-429-7533 Fax: 937-458-2396
Office Hours M-F: 7:30 a.m. - 3:30 p.m.
School Day: 8:15 a.m. - 3:00 p.m.
Class of 2025 T-shirts are for sale $20 each and now offering Hoodie sweatshirts for $30. Please bring exact change or check made out to Beavercreek City Schools and place your order in the Ferguson office.
The Inspiring Acceptance Club will be meeting this Thursday, October 14th. The club aims to promote a healthy, inclusive school environment that expands tolerance by discussing shared experiences and diverse perspectives. The Inspiring Acceptance Club will meet after school, from 3-4 p.m. in Mrs. Green's room, 2036. Snacks will be provided, and all students are welcome to attend.
Students! Please check your student email for important information from the IMC. We still have quite a few books from Ankeney and Coy that have not been returned! We also have books from this school year that are now overdue. These need to be taken care of before the end of the quarter. If you have received an email from Mrs. Williams, please go to the IMC right away!
Parents of the class of 2025!!
Please read over the "Summer Note to Parents" document below. It has information about Freshman Orientation, Parent Orientation, Breakfast/Lunch, Dress for Success Norms, and Summer Reading Requirements.