Welcome to the Ankeney Middle School Band! The music program in Beavercreek is the largest student activity in the district and we look forward to having your student join this fantastic activity!
Band at Ankeney is a class that any student can sign-up for and is part of their daily schedule just like math or reading class is. No experience is required to be a part of the band - we start from the very beginning in their first year of instruction by guiding them through the process of picking the perfect instrument for them and then teaching them literally everything they need to know to embark on this exciting and fun musical journey.
To learn more about the Ankeney Band and what is going on in our classes, please click HERE.
This is a group that is open to ANY Ankeney or Jacob Coy Middle School 6th grader who would like to learn about show choir and get real experience practicing, performing, and traveling in the show choir community. This group is for students wanting to see what show choir is all about! NO AUDITION is required to be in this group. Any 6th graders from Ankeney and Coy will be in the same ensemble. Topics covered will range from dance technique to vocal technique.
Click here to learn more about New Horizons Show Choir.
National Junior Honor Society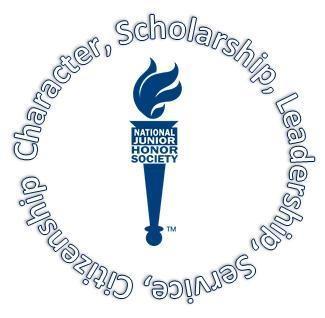 Ankeney Middle School Chapter
The purpose of the Ankeney Middle School Chapter will be to create an enthusiasm for scholarship, to stimulate a desire to render service, to promote worthy leadership, and to encourage the development of character in pupils of Ankeney Middle School.
Please contact Mrs.Back, Adviser with any questions
jennifer.back@beavercreek.k12.oh.us
Interested in joining NJHS in the future?
The application process takes place during the first quarter for eligible 7th and 8th graders. If you are interested in applying at that time, there are a few things you can do to prepare yourself as a strong candidate!
Study Hard! You are required to have and maintain a 3.7 or higher GPA.

Get Involved! Join a club, sport, or other organization either at school or in the community to demonstrate involvement on your application.

Help Others! Community service is a core component of NJHS and part of the application process. Take advantage of volunteer opportunities. Volunteer hours will begin counting towards your NJHS application during the summer before your 7th grade year.

Be Responsible! You are responsible for showing interest and obtaining information about NJHS. Demonstrate your leadership skills! Therefore, students should seek answers about NJHS and the application process.
New to Ankeney Middle School? Have you already been inducted to NJHS at your previous school? Please see Mrs. Back in room 212.
Applications are due November 5, 2021 by 2 PM to Mrs. Back in room 212.
NJHS Induction Ceremony will be held on Wednesday, November 10th from 6:00 to 7:00 pm in the Ankeney IMC.
Please read over the following documents carefully, prior to submitting your application. First eliminations are made by those who do not follow directions.
NJHS Application for Membership AMS
How to Determine your GPA:
In its easiest form, an A=4, B=3, C=2, D=1 and F=0. For each class you have, you assign the correct number to the letter grade, add all of your grades together and divide by the number of classes you have taken.
Middle School Flex Period
What is Flex Period?
Flex is a non-graded course offered at Ankeney Middle School and Coy Middle School. Flex involves every student in the school and nearly every faculty member. Flex serves administrative and daily school management functions such as student record maintenance activities. It also serves as a vehicle for group guidance activities aimed at supporting a school culture of tolerance and respect for all.
Through the Flex period, we seek to prevent students from falling through the cracks by ensuring that at least one person knows the student holistically. This course could include the following activities: study time, targeted assignments, projects, character education, college and career readiness, study skills, community service, math and reading skills, science and social studies exploration, and much more.
Most grade-level assemblies and class meetings will be held during Flex, including district-level programs such as PBIS, Character Education, and Olweus (Anti-Bullying). The Flex period provides time to focus on school climate, celebrate students achievement, and deliver schoolwide messages without impacting core academic instruction. Students will be assigned to one teacher for the entire school year, however, they may end up working with other teachers throughout the year depending on their needs.
Entourage is an award-winning show choir from Ankeney and Coy Middle Schools in Beavercreek, OH. Established in 2017, by bringing together Connection and Guys and Dolls Show Choirs, they have been entertaining audiences with their high-energy shows for two years running. The auditioned group is comprised of seventh, and eighth graders from Ankeney and Coy Middle Schools. Entourage competes across the tri-state area and has earned numerous awards such as Best Vocals, Best Choreography, Best Crew, and overall Grand Champion. Entourage members strive for academic success and pride themselves on being people of good character.
CLICK HERE to learn more about Entourage.