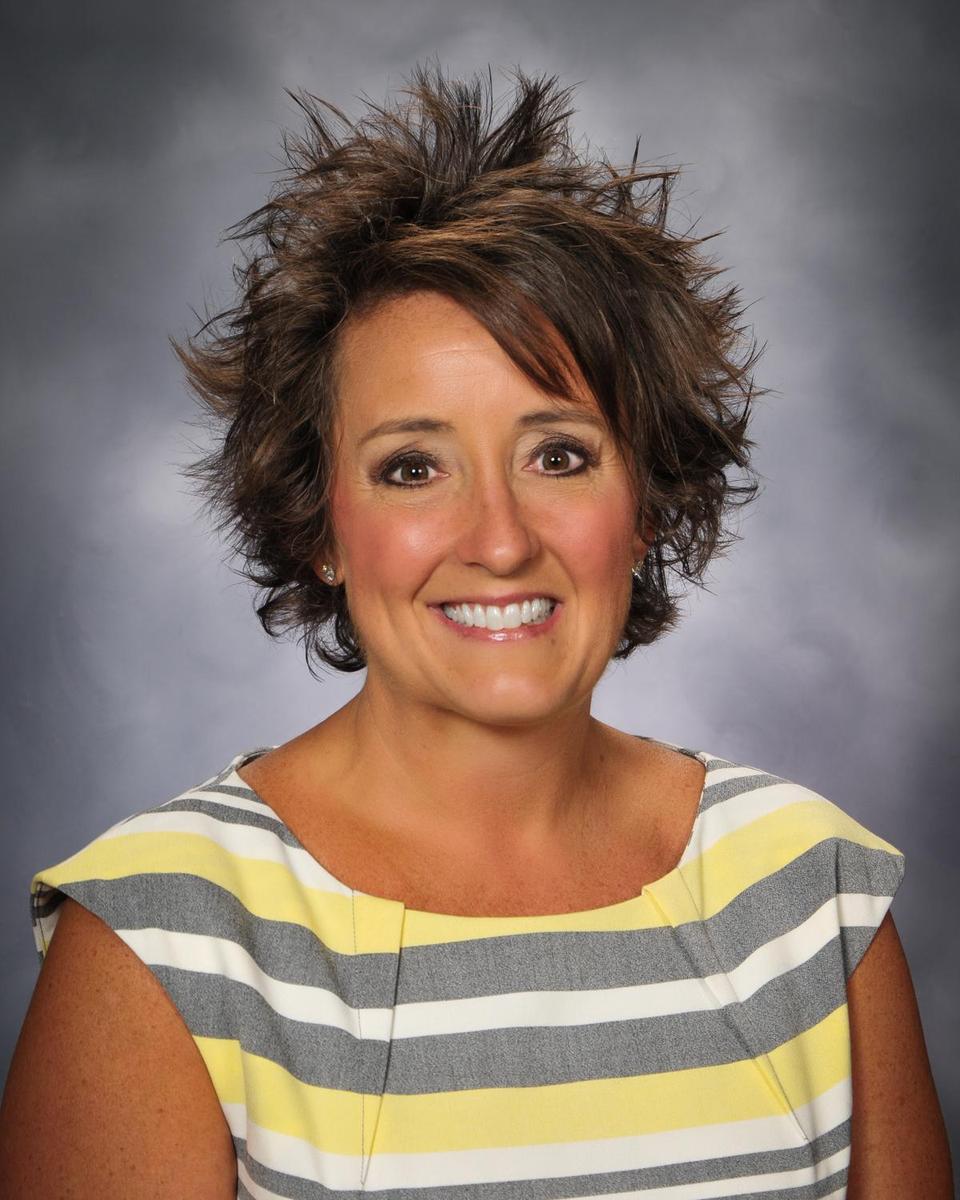 Dear Fairbrook Families:
Welcome to the Fairbrook Elementary! Fairbrook is "A Great Place to Live and Learn"! We are a family of approximately 500 students and 50+ staff members. I have been fortunate to be the principal of Fairbrook Elementary School for five years. I have worked in the Beavercreek City School district for over 25 years now. I love Beavercreek, Ohio and am very thankful to call it my home as well.
Fairbrook is a wonderful school where everyone (staff and students alike) strive to demonstrate the Fairbrook Fundamentals-to be respectful, responsible, trustworthy and kind. We value each person and believe every child can learn. We appreciate partnering with parents and guardians as we all work for the best education for your child. Each year brings new opportunities and excitement. We look forward to our year with you.
It is very exciting to be a part of a team that is focused on doing what is BEST for students. It is our goal that we are able to have a safe, learning-focused environment with high expectations set for our students and school staff. We will focus on character education, foster a nurturing safe environment for children, use data to inform instruction, implement newly adopted direct instruction strategies to increase students' achievement, and provide exciting and challenging enrichment opportunities for all students. To that end, on the first day of school we begin building-wide implementation of a Positive Behavior Intervention Support (PBIS) system for our students. The underlying theme is teaching behavioral expectations in the same manner as any core curriculum subject. One important part of this is to establish building-wide behavioral expectations for all common areas. While visiting Fairbrook, you will witness our students displaying behaviors that are consistent with the Fairbrook Fundamentals. Our PBIS team focused on these Fairbrook Fundamentals:
We are Respectful

We are Responsible

We are Trustworthy

We are Kind
We directly instruct child(ren) on the importance of practicing these traits and how making better choices bring positive results for all concerned. Our district's child-centered approach to education has resulted in an excellent schools program and Fairbrook Elementary is a shining example.
We invite each Fairbrook family member to become actively involved in our school through the many volunteer opportunities available. Our PTO is amazing and we are always looking for individuals who want to help with our famous Fairbrook Foxtrot! We also ask you to support our mission, policies, and procedures and reinforce them with your children. We believe school is important, please help us to ensure your child gets the most of it.
Teach your child to be responsible by bringing a lunch, books, P.E. clothes, assignments, etc., to school each day. Children are allowed to call home for lunch money or after school child care questions only.

Please schedule activities, appointments, and vacations outside of the school day and calendar. Regular attendance at school is required and essential to a quality education.

Each of us is eager to work with you. Please schedule an appointment through the office or utilize our voice and e-mail systems to contact us. Valuable instructional time will not be interrupted.

With our guidance, Fairbrook students are actively engaged throughout their day. Please help us to ensure they follow through on assignments, are well rested, and ready for school each day.
We thank you for your support and encourage you to contact us with any comments, questions, or suggestions. Fairbrook is a Great Place to Live and Learn!
Sincerely,
Joell Mangan
Principal