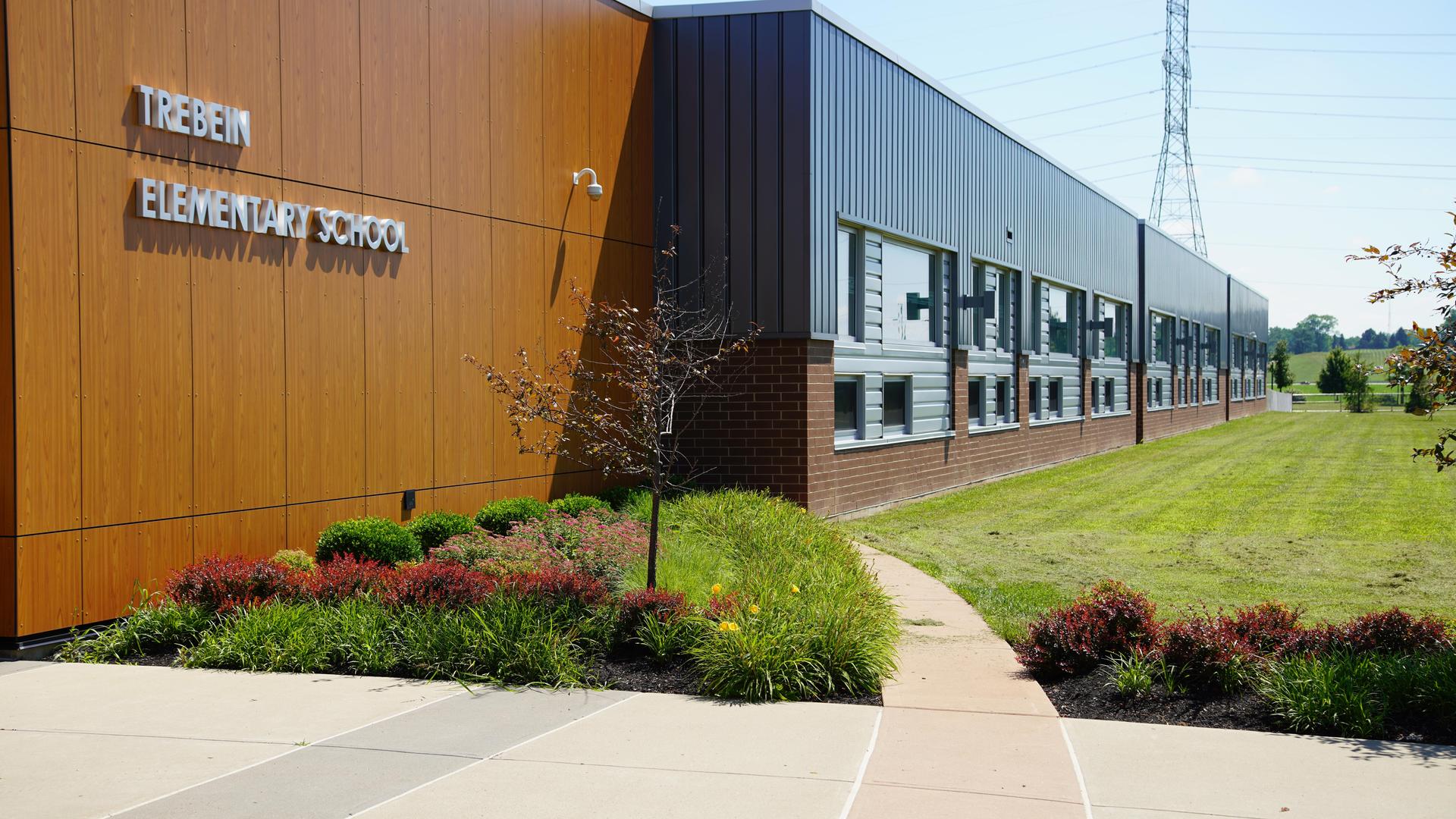 Trebein Elementary
1728 Dayton-Xenia Road, Xenia, OH 45385
Phone: 937-458-2300
Fax: 937-458-2395
Office Hours M-F: 8:00 a.m. - 4:00 p.m.
School Day: 9:10 a.m. - 3:45 p.m.
How the Trebein Name Was Chosen
The name Trebein Elementary was chosen to honor the community of Trebein, an early settlement of Beavercreek located on the far eastern side of Beavercreek Township, just south and east of the school's location.
Before the Civil War, Beavercreek Township had 13 school districts, most of which were were comprised of one-room schools that offered instruction for students in grades one through eight. School Number 6, known as Trebein School, was built in 1883, just one-quarter mile north of what is now the intersection of Dayton-Xenia and Trebein roads, near the site of the current school. This one-room schoolhouse still exists today as a private residence.
A photograph of the original school, courtesy of the Beavercreek Historical Society: