Just a reminder that Wednesday 9/28/22 will be the last day to purchase Homecoming Dance tickets on Ticket Spicket. Students should follow the directions and use the individual code they received via their school email to purchase their ticket to the dance on Saturday 10/1.
ATTENTION PARENTS / CAREGIVERS OF SENIORS!! BHS will host a senior Parent Information Session that will be held on Tuesday, September 13th at 6:00 pm in the BHS Auditorium. From 6:00-7:00 we will be discussing the college application process, senior year focus, etc. Starting at 7:00, we will be discussing college financial aid. Even though it is geared more toward parents, students are more than welcome to attend as well. Hope to see you there!!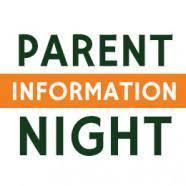 ​Auditions for the BHS Theatre Department's fall play "Arsenic and Old Lace" will take place Tuesday and Wednesday August 23 and 24 from 3-5 in the BHS auditorium. You only need to attend one of the 2 days of auditions. Callbacks will be Friday August 26 from 3-5. Here's the link to the audition form​ (
https://bit.ly/22auditionform
) and character descriptions (
https://bit.ly/22characters)​
. Email Mr. Kochensparger if you have questions.
The OneView portal is open!! Parents MUST complete OneView EVERY school year which includes your student's demographic info, EMA, and agreements. Your student's OneView MUST be complete for them to receive their Chromebook at the beginning of the year on Aug. 15th or 16th.
Mark your calendars! Join us at the BHS Open House and Club Fair on August 11th from 3:45 -5:45 pm. Parents and students can walk schedules, meet teachers and staff. We're looking forward to the 2022-2023 school year!


It's Red Ribbon Week! This year's theme is a reminder that each and every person can commit to a healthy, drug-free lifestyle and make significant contributions to achieving a drug-free community. #RedRibbonWeek #BcreekSchools

📅 Today's #TBT appears like it could have been from many years ago, but these fun memories were made recently! Students and staff dressed up for Decades Day and enjoyed a treat from Kona Ice. It certainly looked like the best TIME! 🕰️ #BcreekSchools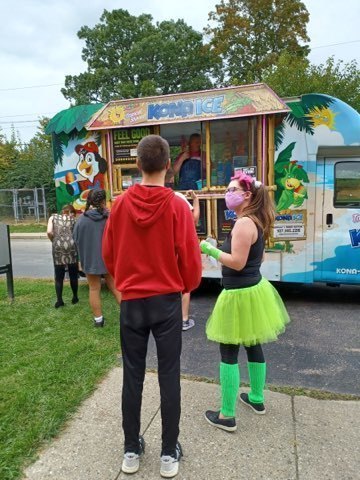 👻 🦇 🕸️The Beavercreek High School Character Club would like to invite the community to experience the Haunted Hallway at Ferguson Hall on Friday, October 29 from 3:30 p.m. to 5:00 p.m. $3 entry for students/children and $5 entry for adults. Enjoy crafts, a costume contest, trick-or-treating, and a spooky adventure! It sounds like it will be a SPOOKTACULAR time! #BcreekSchools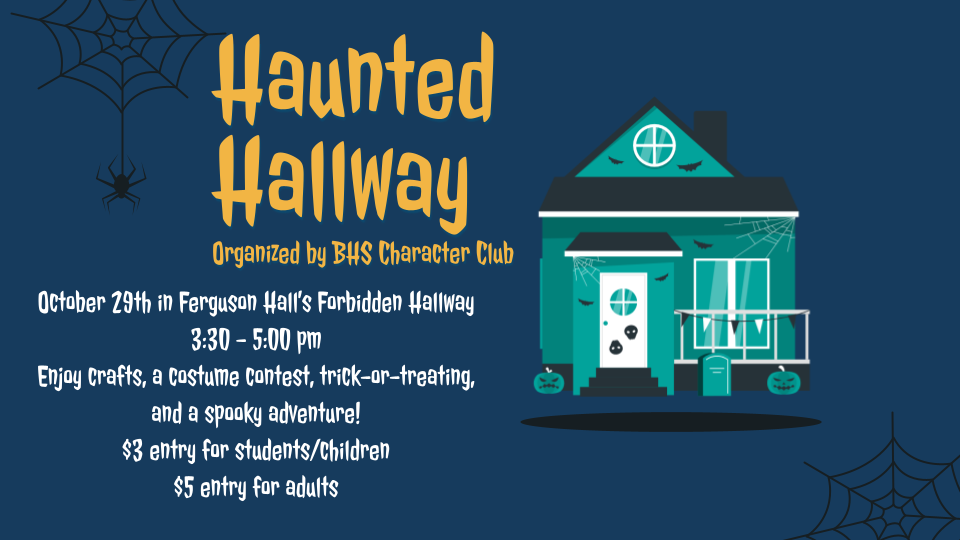 🏀 This basketball season, there will be a new, but a familiar face as the head coach of the Beavercreek High School Girls Basketball team. Former assistant coach, Aric Seilhamer was named the new head coach when Ed Zink retired after coaching for 46 years. Coach Seilhamer is a 1996 Beavercreek City Schools (BCS) alumnus and has taught and coached in the BCS district for 20 years. We wish the new head coach and athletes the best of luck in the upcoming season! #BcreekSchools

👏 Congratulations to Beavercreek High School senior, John Wang, for receiving a perfect score on the AP government and politics test! John tested last May and recently received this amazing news. Over 260,000 students across the world took this test and he was one of only 31 students in the world to achieve this score. Way to go, John! We are proud of you! 👏 #BcreekSchools

✈️ Beavercreek City Schools students recently participated in an Aviation Career Day at the Greene County Airport, an event coordinated by Greene County Career Center and Sinclair Community College. It sounds like it was an UPLIFTING event! #BcreekSchools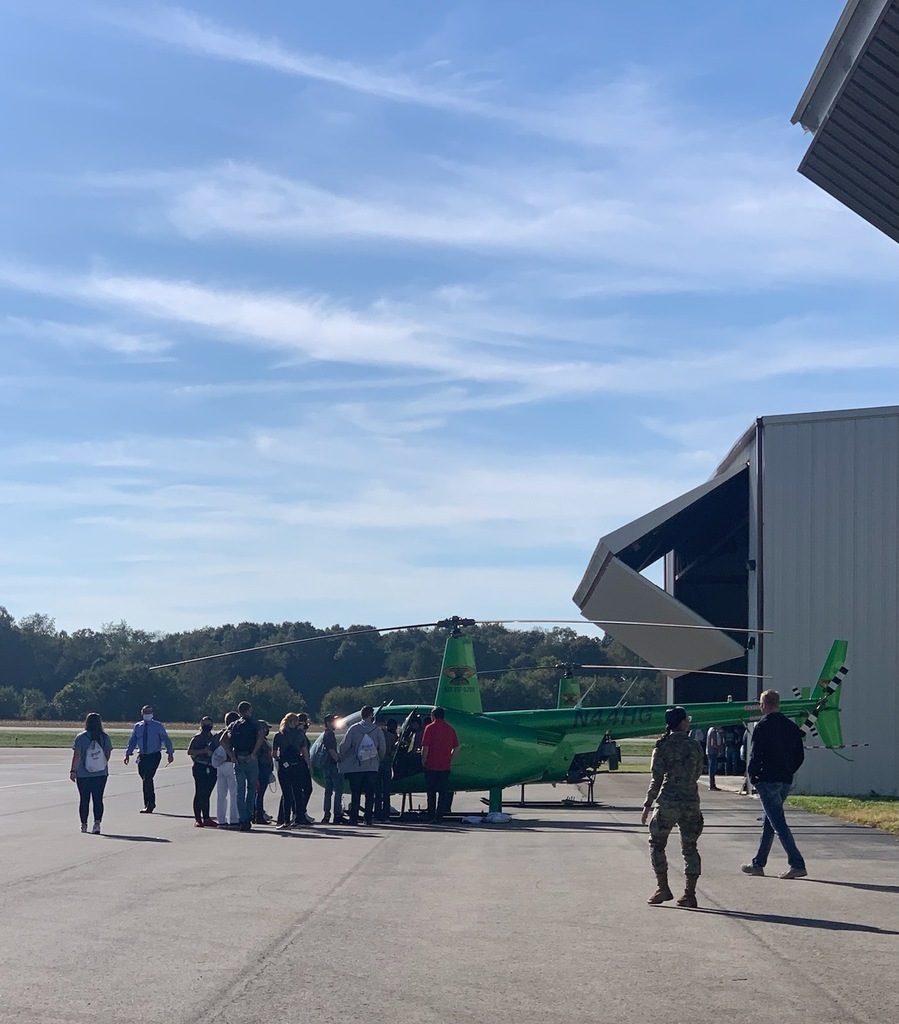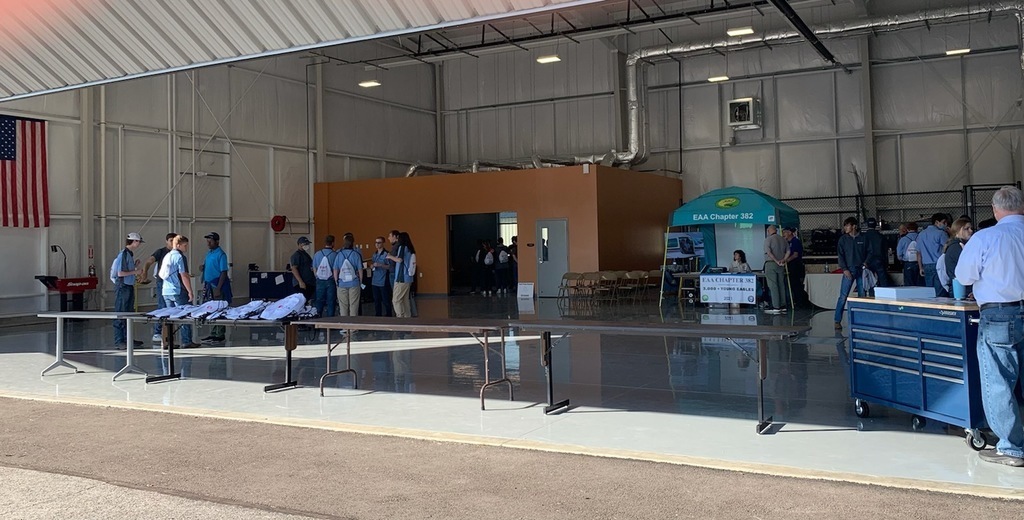 🗳️ Make a plan to vote in this upcoming election! Election Day is Tuesday, November 2. Beavercreek City Schools is not on the ballot but there are local issues and candidates on the upcoming ballot. Early, in-person voting is now available for all registered voters. Visit voteohio.gov for detailed voting information. #VoteReady #BcreekSchools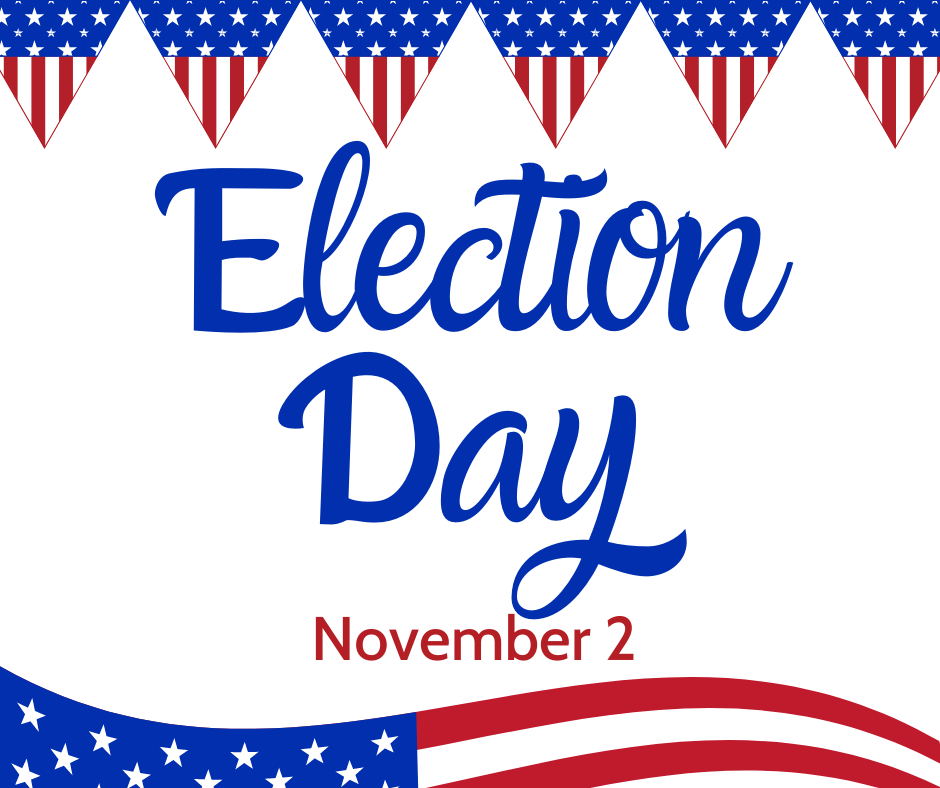 🏆 Join us in congratulating Officer Barry Wisecup of the City of Beavercreek Police Department who received the Law Enforcement Officer of the Year award by The Greene Optimist Club for his "dedication to serving others and fostering a respect for law." Officer Wisecup is the school district's D.A.R.E. officer and is currently teaching our fifth- and sixth-grade D.A.R.E. curriculum to students. He conducts over 42 classes each year and runs the D.A.R.E. camp every summer at Camp Birch! Thank you for all you do for our students, district and community! 🧡 #BcreekSchools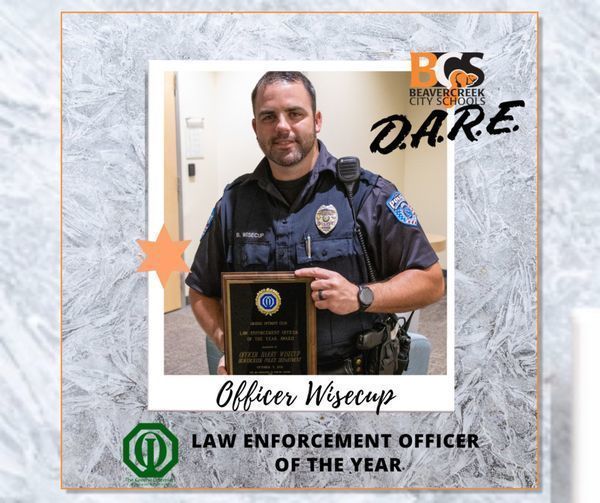 📣 Reminder! Tomorrow, Friday, October 15, Beavercreek City Schools students will be released from school one hour early. #BcreekSchools

🌎 🧠 October 10th is #WorldMentalHealthDay2021. A day that is dedicated to raising awareness of mental health issues and supporting efforts to eliminate stigmas. We strive to support mental health wellness in our Beavercreek School community. Visit
https://wfmh.global
to learn more. #BcreekSchools

O-H-I-O! Ben Murawski, a 2016 alumnus of Beavercreek High School and sousaphone player in The Ohio State University Marching Band, has the great honor of "dotting the i" during today's performance of Script Ohio! To read an article from the Xenia Daily Gazette about Ben's marching band career at OSU, visit
https://tinyurl.com/6ene4wc
. Congratulations, Ben! 👏👏👏 #BcreekSchools

Congratulations to all of our BHS Homecoming Royalty! After last night's parade, all of our attendees were escorted with their families onto the field. Seniors Colin Campbell and Annamarie Cunningham were crowned King and Queen. #BHSHomecoming2021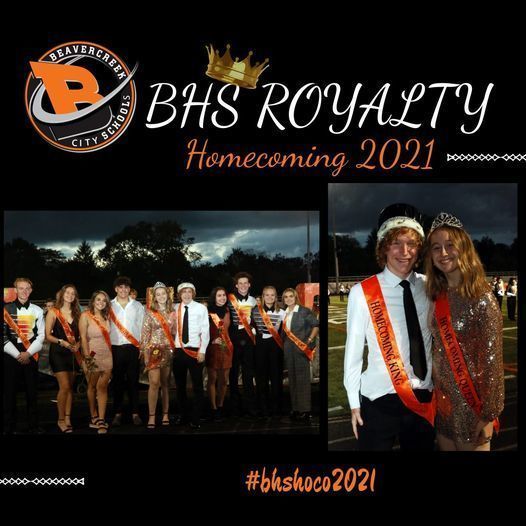 Reminder! There is no school Monday, October 11 for Beavercreek City Schools students due to a professional development day. #BcreekSchools