Beavercreek City Schools and Ferguson Hall are collecting excess Halloween candy to provide gratitude bags for local first responders and veterans. We will be collecting excess, pre-packaged Halloween candy throughout the week of November 1-4. District-wide collection sites this year include Ferguson Hall, Main Elementary, and Fairbrook Elementary where there will be bins in the entryway by the offices for parents and students to drop off during school hours. Please send the candy in Ziploc bags. Please no powder candy or sweet tarts. Thank you for your generosity in this worthwhile cause.
Kona Ice will be at Ferguson Freshman Hall on Friday, October 7 to help raise funds for the PTO. The link is now LIVE to pre-order your child's Kona to ensure a cashless transaction at the event. If you forget to prepay - don't worry - you can still bring cash and pay at the truck. Konas are $3, $4 and $5.
https://app.konaicepay.com/#//F01551621
A few TIPS to make for a great experience... - Get your order in early. Pre-pay ordering will close on Thursday, October 6 at 9 pm. - Put the STUDENT'S name in the "recipient" field - If you have multiple students, please do a separate order for EACH student.
We have found that most students do not use their lockers at FH so we do not automatically assign them to all students. However, we definitely understand that lockers are important for some students and want to give them the flexibility to choose a locker that works best with their schedule. If a student wants a locker at Ferguson Hall they need to: 1) Get a lock; 2) Pick out a locker wherever in the building they think will work best; 3) Let the office know which locker you picked. We encourage you to "walk your schedule" for a couple of days to figure out which locker location works best.
Freshman Parent Orientation and Information Fair will be held on August 10 from 8-10AM in the BHS auditorium. We will share Ferguson Hall expectations, explore Snapchat and Instagram, discuss graduation requirements, and answer questions about high school (this presentation will address sexting, hidden apps, and other topics not appropriate for young children.) We will be selling class shirts and will have many district and community resources available at the Information Fair. We will have student volunteers to watch and play with younger children while we meet.
Freshmen Orientation will take place on August 10 from 8-noon. Drop off and pick up will take place at the BHS gymnasium. Students should wear comfortable clothes but do not need to bring any supplies.

It's Red Ribbon Week! This year's theme is a reminder that each and every person can commit to a healthy, drug-free lifestyle and make significant contributions to achieving a drug-free community. #RedRibbonWeek #BcreekSchools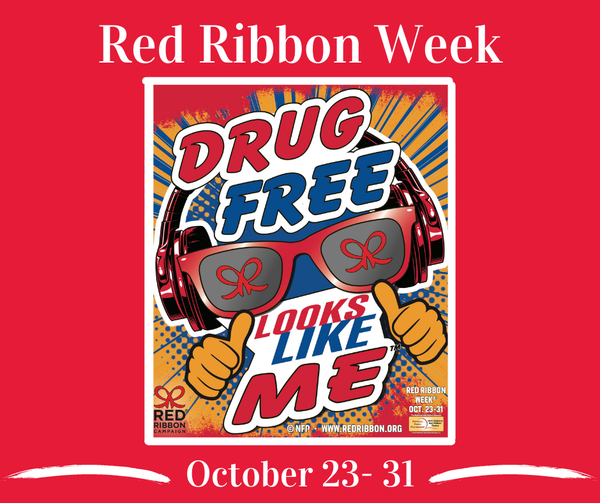 📅 Today's #TBT appears like it could have been from many years ago, but these fun memories were made recently! Students and staff dressed up for Decades Day and enjoyed a treat from Kona Ice. It certainly looked like the best TIME! 🕰️ #BcreekSchools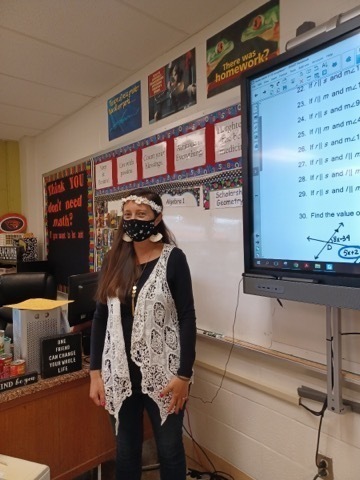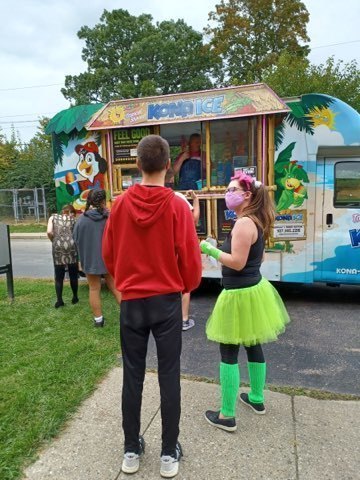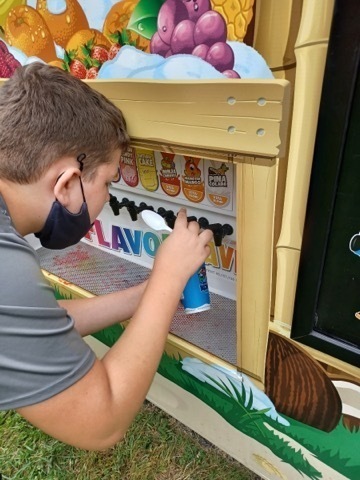 👻 🦇 🕸️The Beavercreek High School Character Club would like to invite the community to experience the Haunted Hallway at Ferguson Hall on Friday, October 29 from 3:30 p.m. to 5:00 p.m. $3 entry for students/children and $5 entry for adults. Enjoy crafts, a costume contest, trick-or-treating, and a spooky adventure! It sounds like it will be a SPOOKTACULAR time! #BcreekSchools

🗳️ Make a plan to vote in this upcoming election! Election Day is Tuesday, November 2. Beavercreek City Schools is not on the ballot but there are local issues and candidates on the upcoming ballot. Early, in-person voting is now available for all registered voters. Visit voteohio.gov for detailed voting information. #VoteReady #BcreekSchools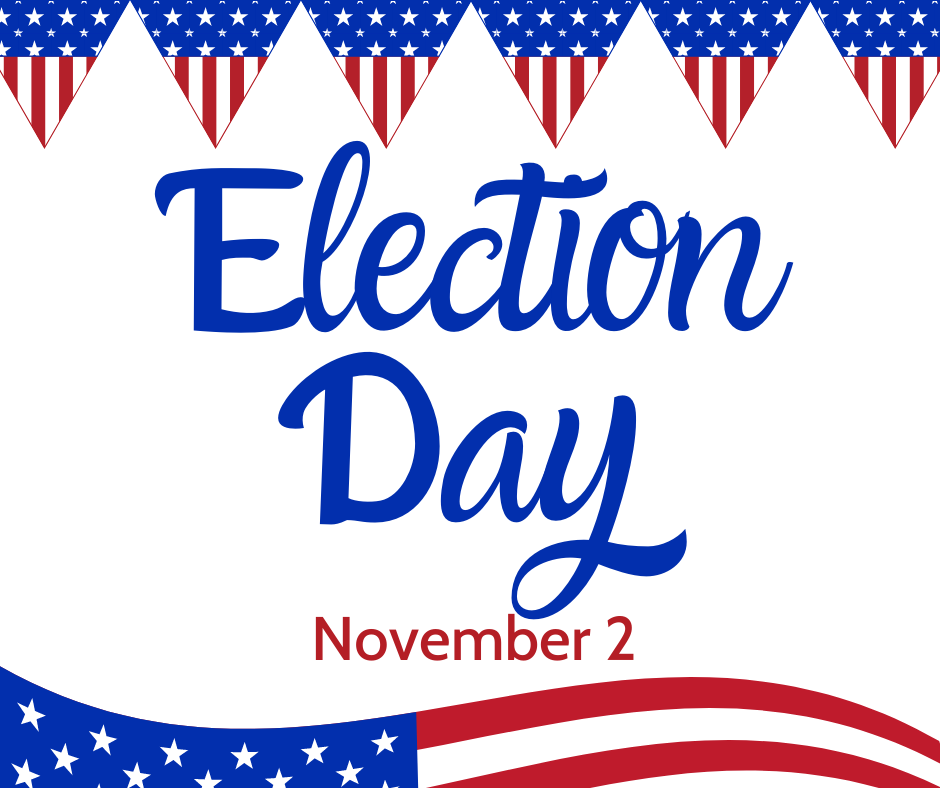 🏆 Join us in congratulating Officer Barry Wisecup of the City of Beavercreek Police Department who received the Law Enforcement Officer of the Year award by The Greene Optimist Club for his "dedication to serving others and fostering a respect for law." Officer Wisecup is the school district's D.A.R.E. officer and is currently teaching our fifth- and sixth-grade D.A.R.E. curriculum to students. He conducts over 42 classes each year and runs the D.A.R.E. camp every summer at Camp Birch! Thank you for all you do for our students, district and community! 🧡 #BcreekSchools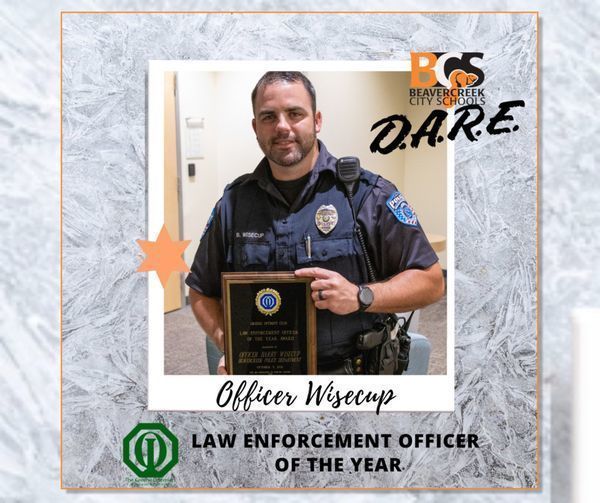 📣 Reminder! Tomorrow, Friday, October 15, Beavercreek City Schools students will be released from school one hour early. #BcreekSchools

🌟 CONGRATULATIONS to Faith Prausa, a ninth-grade student at Ferguson Hall, for receiving October's Shine Award! Faith was nominated by Mr. Southard and he shared why he nominated her! "From the first moment Faith arrived at Ferguson Hall, she has been helping others and making their day better. She is selfless and caring to her friends and peers. Even when unable to perform on the cross country team, Faith still shows up, encourages, and cheers on her teammates. The way her smile and attitude light up the room on a daily basis helps us all 'shine' a little more." Way to go, Faith! We are proud of you! 👏👏 #BcreekSchools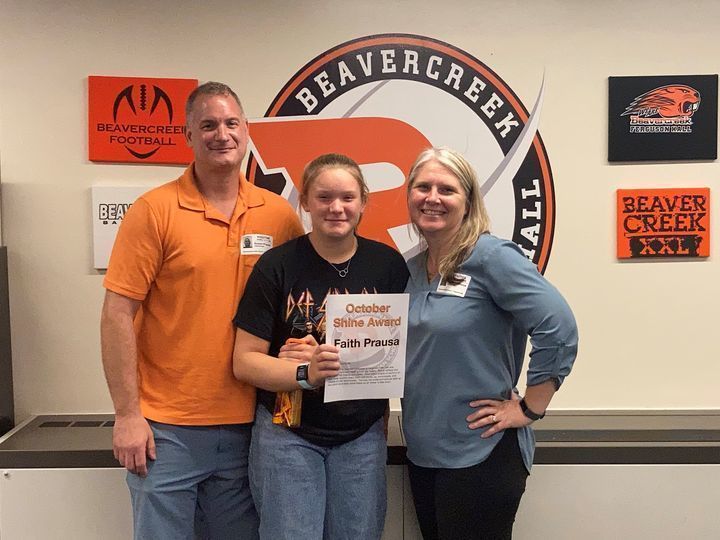 🌎 🧠 October 10th is #WorldMentalHealthDay2021. A day that is dedicated to raising awareness of mental health issues and supporting efforts to eliminate stigmas. We strive to support mental health wellness in our Beavercreek School community. Visit
https://wfmh.global
to learn more. #BcreekSchools

Reminder! There is no school Monday, October 11 for Beavercreek City Schools students due to a professional development day. #BcreekSchools